Startup CEO Shares Tips On Managing Business
ydox is the ultimate work tool that gives companies what they need to power a digital-first business & provide clients with incredible value. With ydox, all files (documents, images, videos and more) are stored securely in the cloud, accessible to everyone in an organisation to edit, share and comment on from any device.  The platform goes a step further than similar solutions by safeguarding businesses from cyber attacks with enterprise-grade security. ydox has been tried and tested in all business sizes, from one man businesses to global organisations.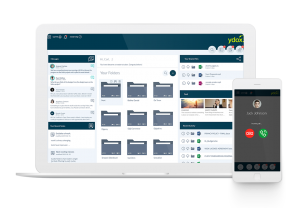 The challenge
ydox was experiencing inconsistent performance on local hosting platforms.  Latency was high and was impacting application performance, leading to a high level of required effort from the ydox team to ensure user experience was not negatively affected.  In addition to this, the nature of being a platform for sharing documents and other files means that ydox stores large amounts of data and needs a solution that provides the best value storage in the market without compromising durability or performance.
The Solution
Kaskade.Cloud migrated the ydox application from a local hosting provider into AWS, using the Well-Architected Framework to encompass best practices for secure, high-performing, resilient, and efficient infrastructure.  The solution employs Amazon Elastic Kubernetes Service (Amazon EKS) makes it easy to deploy, manage, and scale containerized applications using Kubernetes on AWS.  In particular, Amazon EKS automatically manages the availability and scalability of the Kubernetes control plane nodes that are responsible for starting and stopping containers, scheduling containers on virtual machines, storing cluster data, and other tasks.  With enterprise-grade security being a primary consideration, the ability to provide isolation of clusters and fine-grained access control allowed ydox to add an architectural 'secure by design' element to their already highly secure service.  The instant availability of AWS infrastructure ensures that the platform can easily scale in minutes to accommodate point-in-time demand as well as cater for future growth.
The impact on performance and reliability was significant.   Application performance improved by more than 300%, and the consistent, reliable platform meant that the technical teams could focus on enhancement and features rather than troubleshooting just to maintain consistent user experience.  Using Amazon S3 as the storage tier translated into storage costs dropping to a fraction of overall costs – an important consideration in such a data volume heavy service.   Security features, storage-class options and fast data transfer rates contributed to the overall offering too.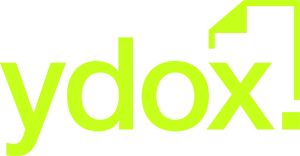 Using AWS has enabled ydox to fulfill their mission with confidence:  To help their customer base work better together, improve team collaboration, file management & client communication.
Kaskade.Cloud are AWS Cloud Experts. We assist our customers in migrating to the cloud and managing the continued journey to success thereafter. We increase our customers' competitiveness with advanced services like AI, IoT and blockchain technologies. Migrating your applications to the AWS Cloud gives you access to on-demand IT resources that can help you innovate faster, reduce costs, and operate more securely.
To learn more about ydox visit www.ydox.net. For Kaskade.Cloud and to learn more about AWS mail info@kaskade.cloud or visit kaskade.cloud.