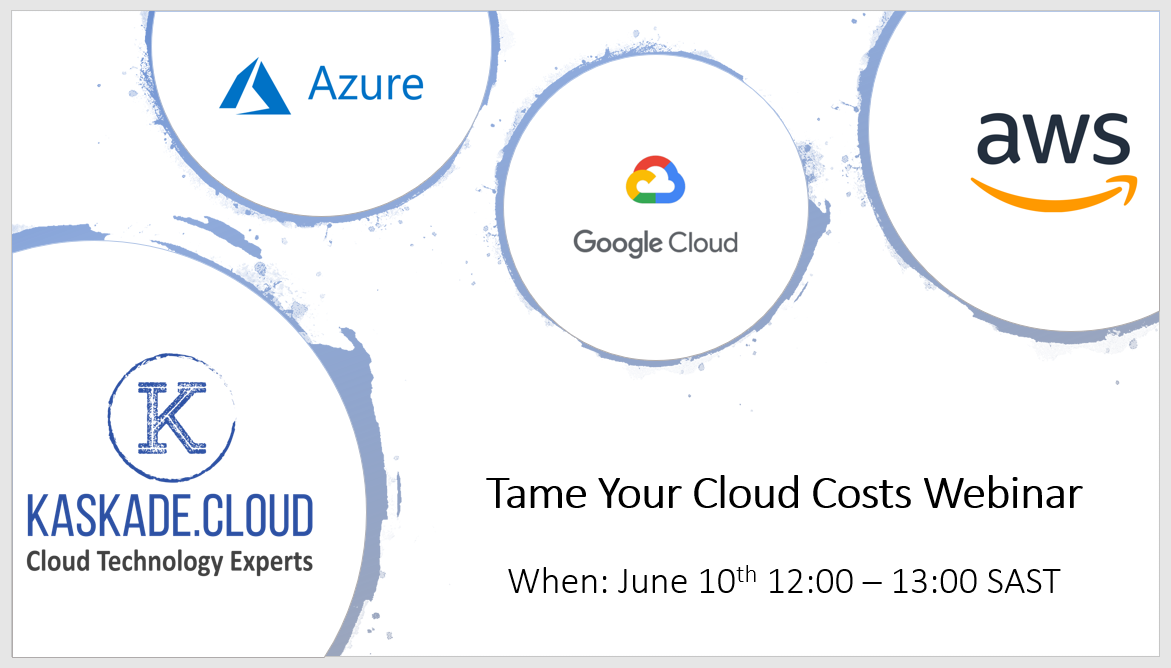 Tame your costs – webinar
Gartner states that "Organizations using public cloud IaaS and PaaS overspend due to lack of budgeting, tracking and optimization processes"*. 
Join us on a webinar where we will show you how to start reducing your cloud bill. Russell Warne (Certified Cloud Health Practitioner) will take you through the most common items of cloud overspend and how to get a view of them and get them under control. This is a cross cloud webinar and is applicable to anyone who is using AWS, Azure or Google Cloud.
We will cover the most common areas where cloud costs tend to unknowingly accumulate.
Kaskade Cloud Optimisation Services cut cloud costs by 20% on average, allowing you to gain insight and control with a solution that funds itself.
Please register for Tame Your Cloud Costs Webinar for Jun 10, 2020 12:00 – 13:00 CAT at:
Audience: CIO, CEO, COO. CFO, IT Managers
After registering, you will receive a confirmation email containing information about joining the webinar.
* https://www.gartner.com/en/documents/3831270