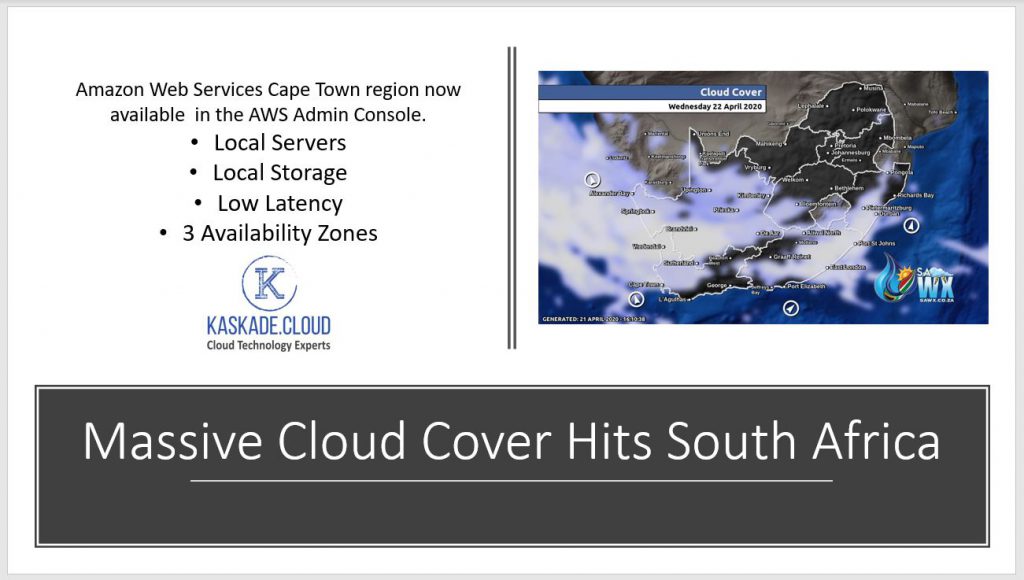 Massive Cloud Cover Hits South Africa
Massive Cloud Cover Hits South Africa
Users of Amazon Web Services (AWS) will get a pleasant surprise when logging into the AWS console today. They will now have the option of choosing Cape Town, South Africa as the region to launch their cloud infrastructure. This includes general infrastructure as a service (IaaS) elements including servers, storage, load balancers etc. The region also currently supports Lambda serverless functions and a host of other services. More info on what services are available locally can be found here . AWS will be updating this list soon.
The region was set to go live in the first half of 2020 and the early availability is no surprise with the way AWS delivers their services.  AWS says that the new infrastructure meets the highest levels of security, availability, compliance, and data protection. Developers, startups, and enterprises, as well as government, education, and nonprofit organizations, can start using the new AWS Africa (Cape Town) Region to better serve communities, expand education and remote learning, achieve scientific breakthroughs, and experiment freely.
Some of the benefits to utilising the local region include lower latency and keeping your data local for those clients who have been waiting for this to make the move to cloud. We have tested the latency of the local region and where the Ireland region is around 120 ms, we were achieving around 20 ms for the Cape Town region.
The requirements and road-map to move to cloud differs for each client depending on the workloads, current setup, connectivity, resources, and more. It is for this reason that Kaskade consults with each and every client to assess their environment and ensure a successful migration.
To assist local customers in making this move, Kaskade is releasing three special offers today for customers wanting to take advantage of the local region.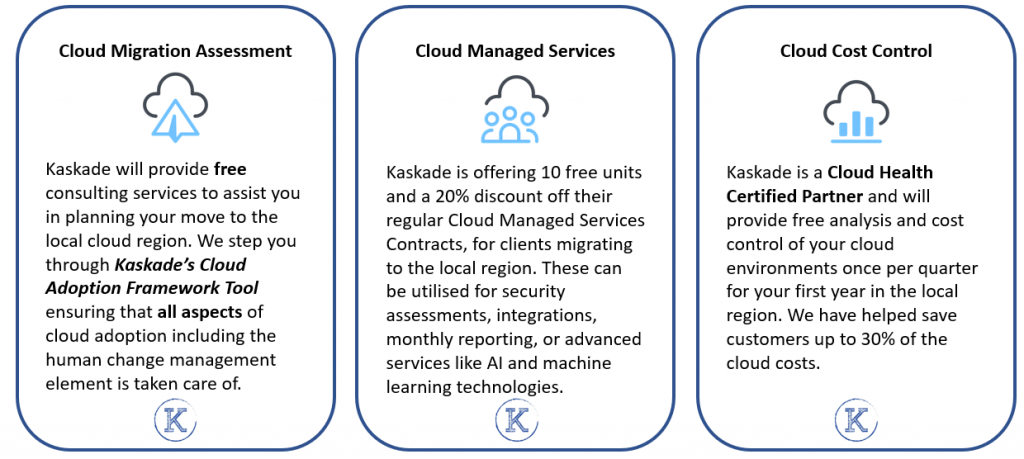 Click on the link above or here to fill in your details and we will contact you. (T&C's apply)