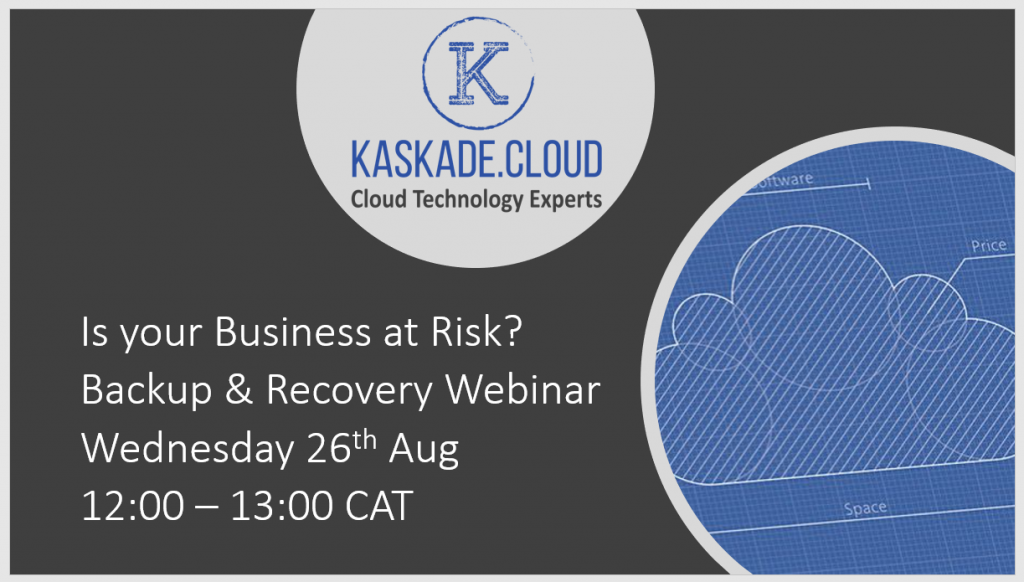 Is Your Business At Risk
Is your Business at Risk?
Having a backup and recovery plan is a business necessity. However, times and technologies have changed. Your approach to ensuring your business is safe has to changed too.
Join Kaskade.Cloud for an informative webinar focused on Backup and Recovery for SMB and SME companies.
We will cover the following:
Backup Strategy
Why backup does not have to cost you $$$
Types of backup technology
Why cloud backup makes sense
Differentiating Backup and Disaster Recovery
The no backup solution
RTO and RPO
RansomWare and backup
And much more
Join us on Wednesday 26th August 12:00 to 13:00 for this webinar
Reserve your place by clicking on the link below.